You're One Hundred Years of Solitude!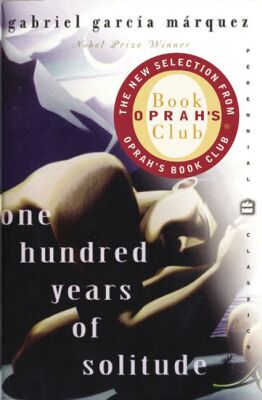 by Gabriel Garcia Marquez

Lonely and struggling, you've been around for a very long time. Conflict has filled most of your life and torn apart nearly everyone you know. Yet there is something majestic and even epic about your presence in the world. You love life all the more for having seen its decimation. After all, it takes a village.

Take the Book Quiz at the Blue Pyramid.
So I took the quiz and it labeled me as one of my favorite books. Not that I wanted to read it back in college. In fact, I think this book is part of the reason why I find Latin America more interesting than Africa. Just read this first couple sentences and you'll see why the book is wonderful.
Many years later, as he faced the firing squad, Colonel Aureliano Buendia was to remember that distant afternoon when his father took him to discover ice. At that time Macondo was a village of twenty adobe houses, built on the bank of a river of clear water that ran along a bed of polished stones, which were white and enormous, like prehistoric eggs. The world was so recent that many things lacked names, and in order to indicate them it was necessary to point....